Scott Byers, formally of 5 Fusion and Kanpai has assembled his own band of Ronin (masterless samurai) to bring fresh, only wild caught, sustainable fish and traditional Japanese cuisine to the heart of Tumalo. Ronin takes pride in sourcing and using only the freshest products in keeping with the traditions and spirit of the Japanese culture. Come explore the taste of Japan with their unique creations and fresh healthy options.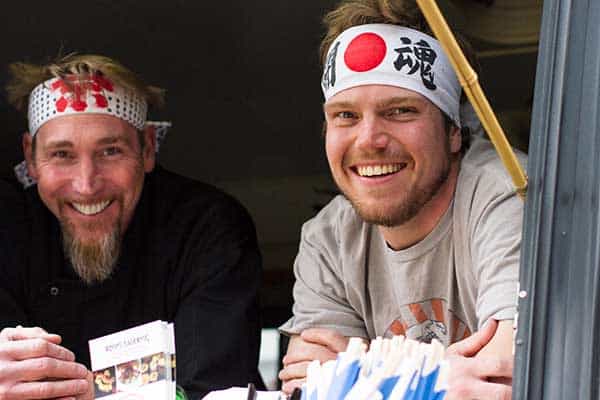 • Sushi Rolls
• Nigiri Sushi
• Charashi Bowls
• Bento Boxes
• Tonkatsu
• Katsudon
• Yakisoba
• Kobeyashi Hot Dog
• Tatsutage Chicken
• Japanese Curry
We bring the party to you
Ronin is also available for private parties and personalized catered events. Call 541-419-3790 or email us for more info.